5 July 2022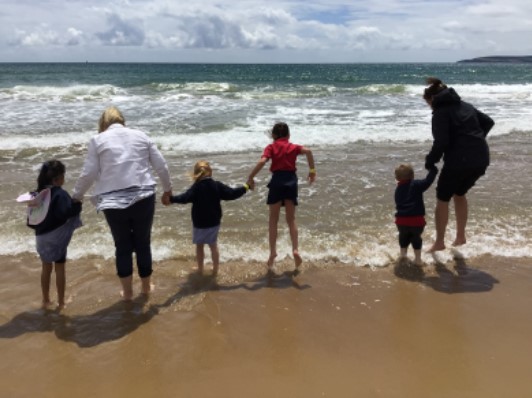 Seaside Visit
Wrens and Robins spent Monday meeting new friends at Bournemouth Aquarium, checking the quality of the sand on the beach and monitoring the sea temperature with a bit of splashing around.
The trip was a fantastic opportunity to build on our curriculum and the children were full of questions and observations about the amazing creatures and the habitats they called home. We all loved seeing the penguins and walking through the glass tunnel for a close up view of the sharks. The children were also very taken with one particularly friendly stingray who seemed to enjoy watching them as much as they enjoyed watching him.
We were very proud of the children's behaviour throughout the day. They looked after each other and listened carefully to the adults in charge of their groups. It was a long day so it wasn't a surprise when we had to carefully wake up quite a few children when the coach pulled back into the school's car park.
Thank you to Mrs Makepeace and Mrs Puzas for organising such a wonderful trip and to all of the staff and volunteers who gave up their time to make this trip possible.