5 December 2023, 9.15am – 1.00pm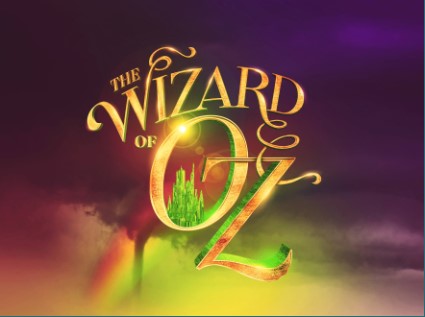 Be swept away to the Emerald City in this fresh new take on the family classic, The Wizard of Oz.
Link to permission form Please return by Thursday 30th November latest.
Dot is a dot of a girl stuck in a nowhere place in a nowhere town with nothing but big dreams and her little dog Toto for company.  Her Auntie Em is tired all the time and the chores never seem to stop. The rain pours, people are mean, and the real world just seems a bit rubbish. If only she could be someone else, from somewhere else... 
Toto disappears and a desperate search through a storm transports Dot to a strange and miraculous land full of witches and wizards and unusual creatures.   
Meeting new friends Tinman, Scarrow and Lionel, Dot heads to the Emerald City in search of the magical Wizard to help her find Toto and return home. However, her journey is fraught with danger as they are followed by the scheming wicked witch Westly, who will stop at nothing to get her hands on Dot's all-powerful magic shoes...  
With bravery, brains, and heart, will Dot and her friends find Toto and make it back home to Auntie Em? Click your heels three times and book to find out!  
A brand-new adaptation from writer Marietta Kirkbride (Five Children and It, The Egg), director Georgie Staight (Camp Albion, The Watermill), and composer and musical director Nick Barstow (From Here to Eternity, West End).