12 July 2023, 6.30pm – 8.30pm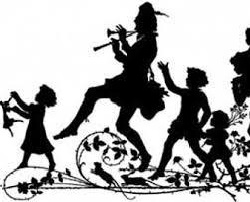 KS2 Production "The Pied Piper"

We are delighted to announce our KS2 Summer Production. KS2 children will be performing "The Pied Piper" this year to all parents during the afternoon of Monday, 10th July and the evenings of Tuesday, 11th and Wednesday, 12th July.
In order to avoid disappointment, we have automatically allocated 2 tickets to each family in Years 3 to 6 in the first instance. The request for tickets slip is attached, please indicate which performance(s) you would like your two allocated tickets. Please send your request in by 3.30pm on Wednesday, 28th June to allow allocation of tickets for sending out on Friday, 30th June.
Even if you do not require any tickets, please indicate this on the slip and return it by Wednesday, 28th June.
NB. Any tickets not requested by 3.30pm on Wednesday, 28th June will automatically be allocated as extra tickets to pass on to other families that have requested them.
The three performances are as follows:-
Monday, 10th July @ 1.30pm (Matinee and Dress Rehearsal)
Tuesday 11th July @ 6.30pm
Wednesday 12th July @ 6.30pm
The matinee performance on Monday, 10th July is aimed at families with younger (pre-school) children and parents are encouraged to request tickets for this performance on a first come first served basis.